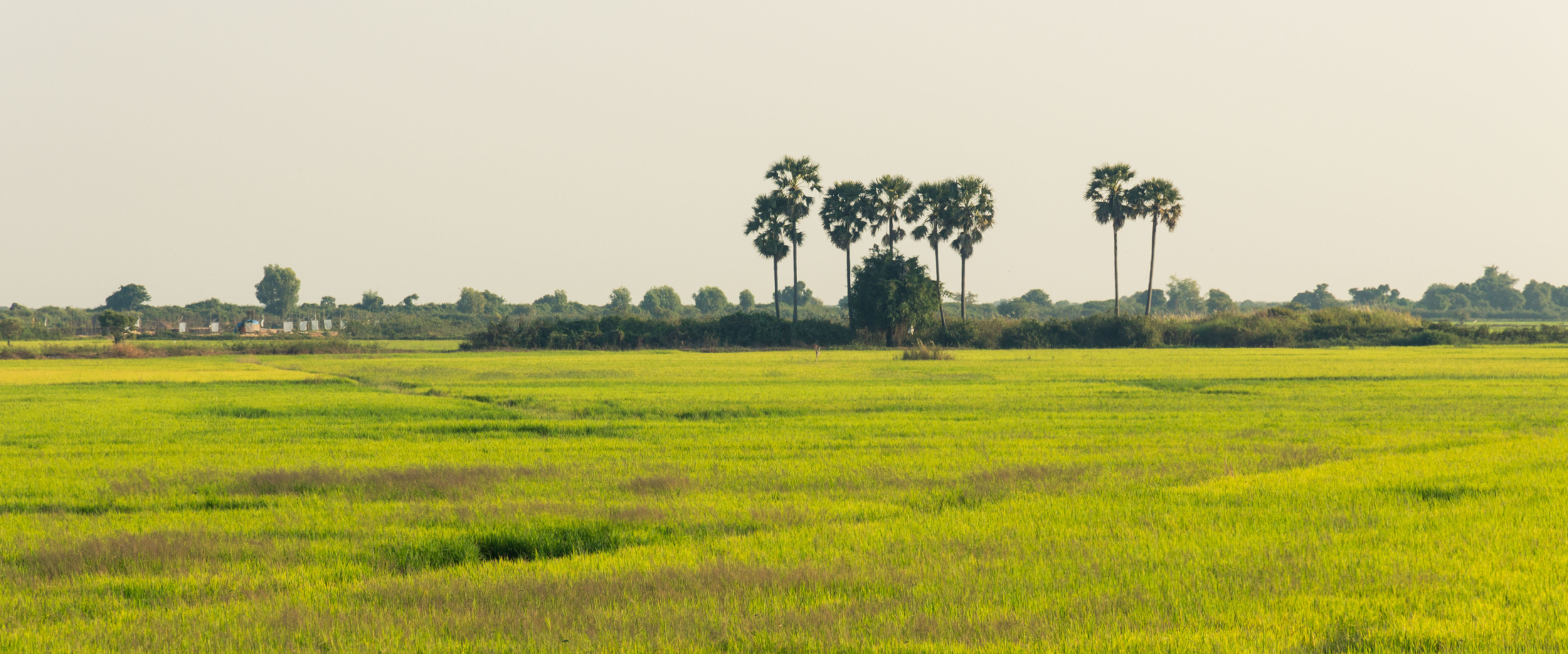 DIY Historical and Heritage Tour of Kampot
Blog | KAMPOT, Outside, TRAVEL
Kampot is a unique town on the southern coast of Cambodia with a fascinating history. Discover everything there is to see and experience with a DIY tour of its history and heritage. Browse market stalls, admire French colonial architecture, and laze along the Kampot River with this itinerary, made up of all the hotspots that Kampot has to offer.
Early morning market visit
Start your tour early morning with a visit to Phsar Kranat market in downtown Kampot. It's open from 6am, where you can peruse stalls selling clothing, accessories, handmade products, food, and general souvenirs. Over at Kampot Fish Market, get in a protein-filled breakfast with a fresh catch of the day. The Fish Market now operates as a restaurant with brilliant views of the Kampot River and fresh seafood from the nearby fishermen.
Architectural landmarks
After breakfast, take a leisurely stroll around Kampot, soaking up the French colonial architecture and warn buildings with a wealth of history behind them. Some of the notable landmarks include the Old French Bridge, a partly reconstructed bridge after it was destroyed by the Khmer Rouge. Only bikes and pedestrians can use it today, making it an ideal spot for some photos along the riverfront. The Durian Roundabout is a celebration of the fruit Kampot is famous for. Styled in the shape of a giant durian, it's a quirky monument worth checking out. The Old Market building is a derelict throwback to Kampot's old days, and while today it is empty, is part of the architectural makeup of the town and colonial beauty.
Kampot Provincial Museum
Learn about the history of Kampot through this small but informative museum. The Kampot Provincial Museum gives you an insight into the colonial history of the area and features local art and photography. Make sure to keep an eye out of the heritage floor tiles, a beautiful souvenir of past Kampot.
Take a bike ride to the salt fields
After lunch, pick up a rental bike and explore the town on two wheels. Many say that this is the best way to really see Kampot and its surrounding villages with provincial abodes. Head out to the salt fields to watch first hand as salt is harvested by local workers. The large flats with silhouetted figures carrying wicker baskets have an eerie, understated beauty.
"Browse market stalls, admire French colonial architecture, and laze along the Kampot River with this itinerary, made up of all the hotspots that Kampot has to offer."
Learn about Kampot pepper at La Plantation
Book a tour at La Plantation and learn about Kampot's most famous product: pepper. Explore the enormous fields of Kampot's most prolific farm and discover the process from growing to selling. The farm is further out from the center of town so you'll need to book transport from its office, but a guided tour of the plantation is free. At the end of the tour you can purchase on-site pepper whose profits go towards local children learning English.
Explore Kampot's caves
One of Kampot's hidden surprises lies in its collection of small caves. Find your adventurous side with an exploration of Phnom Sorsia, Phnom Chhnork, and Phnom Chngouk. These mountainside inlets are not only fun to discover, but you'll find religious shrines and stalactite figures created within. Bring a good camera and strap on your hiking boots.
Kampot River ride
Opt for a sightseeing river cruise along the Kampot River, or Preaek Tuek Chhu. Discover for yourself the winding waters and so-called 'green cathedral' of beautiful overhead trees and foliage, or take it from a tour guide as you learn about the history and culture of Kampot.
Dine on Khmer cuisine at sunset
To round off your day, enjoy dinner at Amber Kampot's on-site restaurant Arvi to enjoy Khmer cuisine cooked by a professional chef with a wealth of experience. Sit on the pier along the Kampot River and watch the town slowly wind down and admire one of the finest views in the area. Indulge in a cocktail or two and watch as the sun sinks behind the nearby mountains and fireflies flicker overhead.
There's more than enough to see in 24 or 48 hours in Kampot, and a historical and heritage tour of the area unveils much more to the riverside town than first glance.